Engineering Support
Over the 15 years of experience in Composites product design and development can help our customer for developing their Carbon Composite products.
Tooling Design
We can work with you to ensure the Tooling design meets your needs for both quality and cost, while reducing the risks involved with hand-made processes. We can support for design tooling, fixtures and jigs to support each component from start to finish.
Process Design
We can work with you to freeze the layup schedule, material selection, and ply placement. We will prepare the Layup book to ensure that product configure as per customer requirements.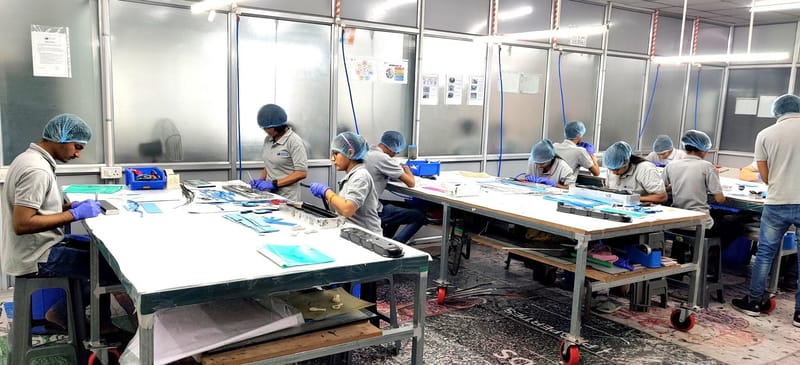 Laminating
We are 3500sq.ft Clean-Room for lamination, where 25 laminators can work in a single shift, we have the facility to run the 2 shift. Our laminator has experience with laminate components using prepreg.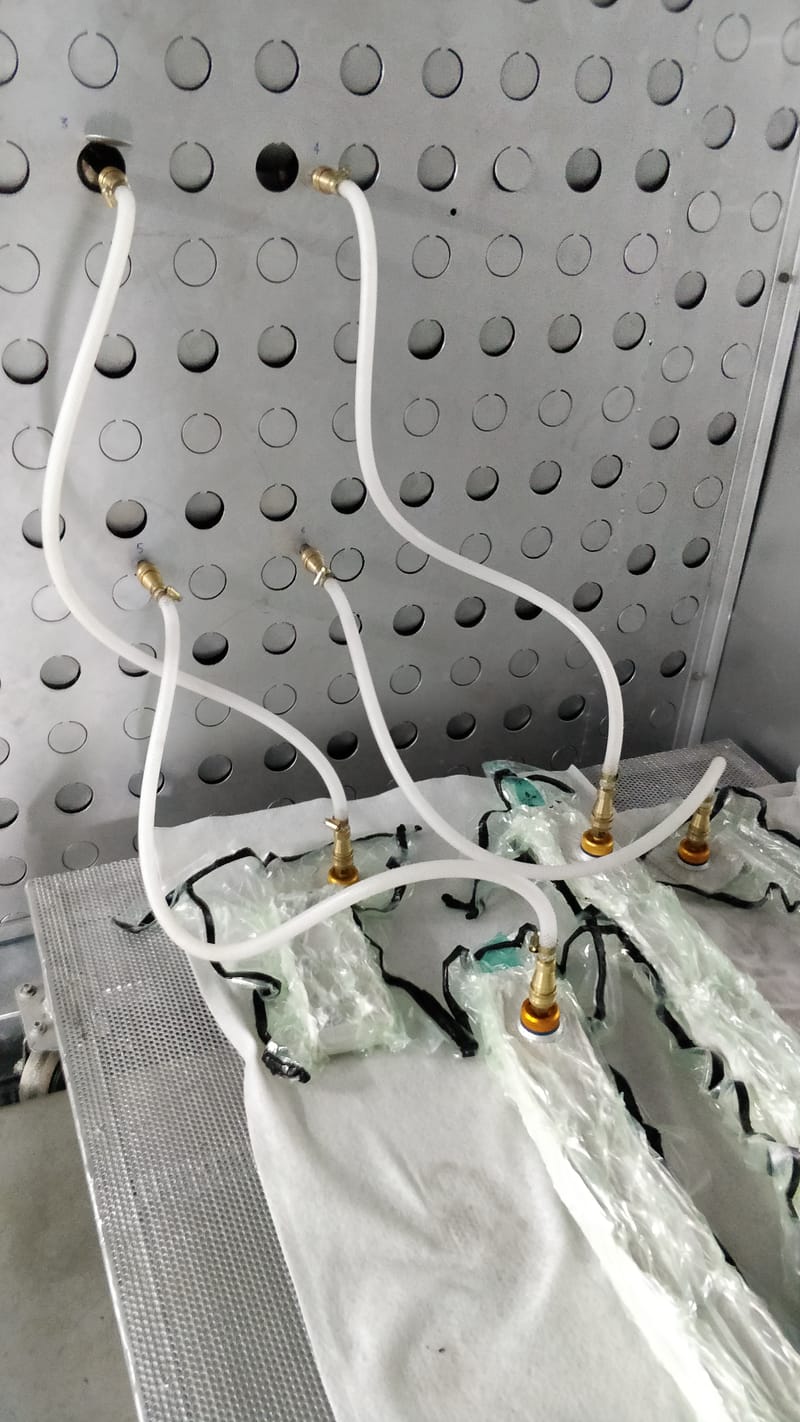 Oven/Autoclave
Currently, we have 1 oven (2mtr-Width X 2mtr-Height X 1.7mtr-Depth) with 250 Degree working temperature. We are planning to have big size Autoclave(1.5mtr-Dia X 4.2mtr-Length) in 2024.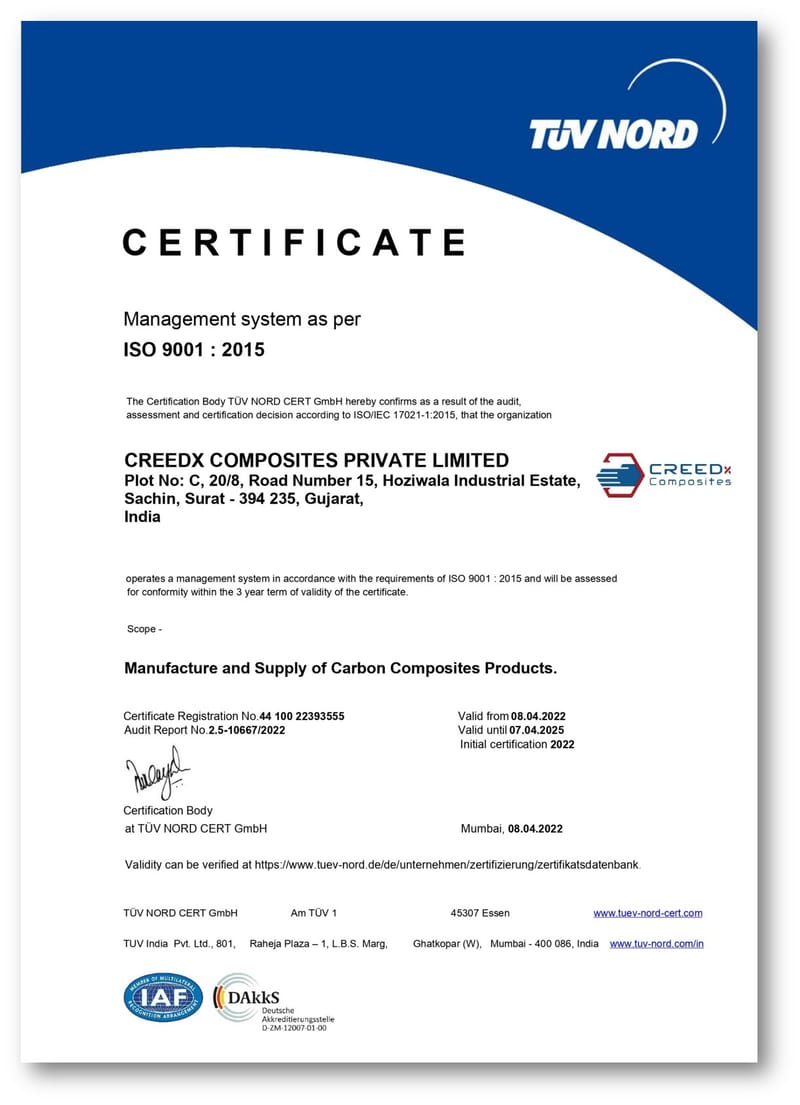 Quality Standard
Quality and Clients expectation are crucial factors in the success of CREDDX. To become the world's leading company in the manufacture of premium and Luxury carbon fibre components, CREEDX always pushing their limits to highest quality standards. Creedx is proud to hold ISO 9001-2015 international quality certifications from TUV Nord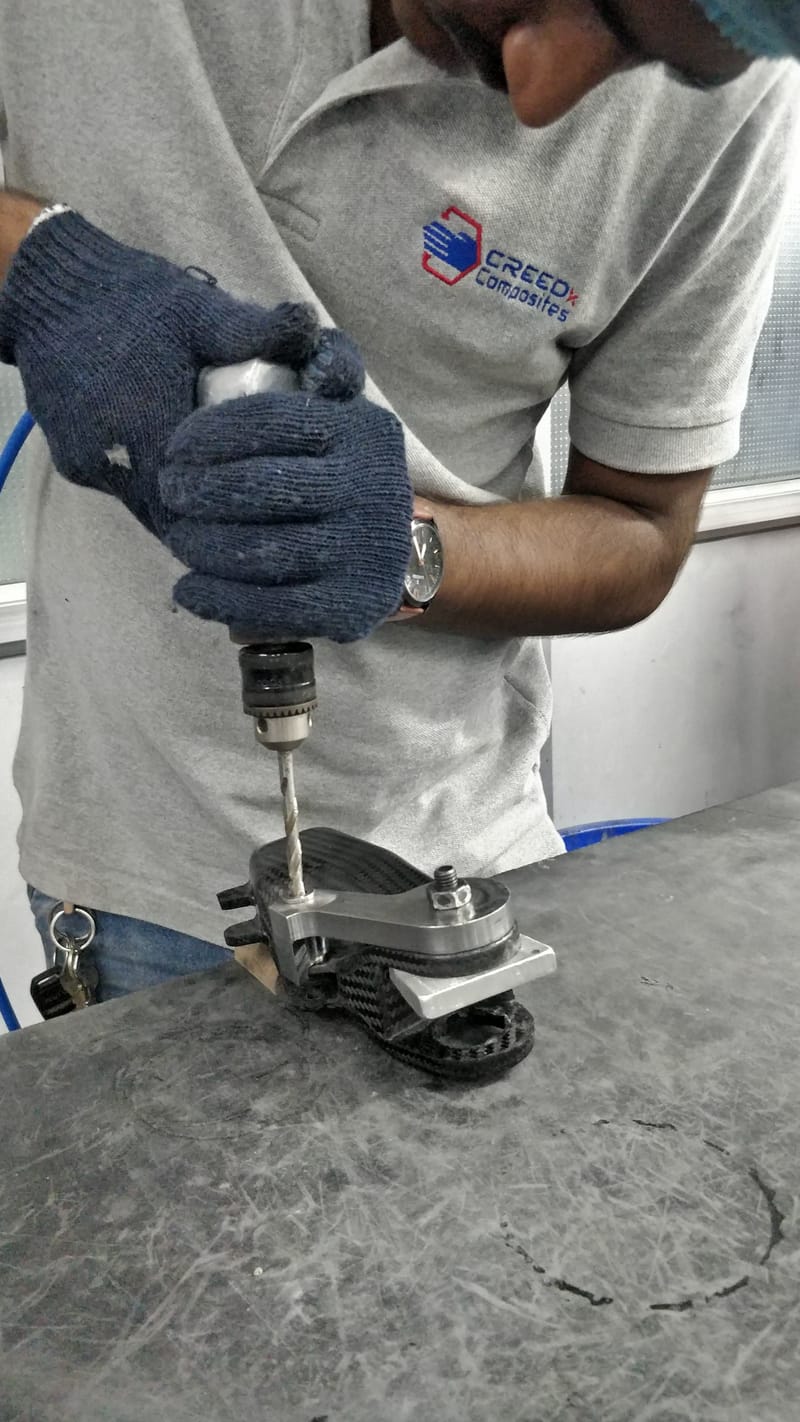 Trimming & Finishing
We have a 1000sq.ft area for Trimming and finishing activities, we have a small size of paint booth for UV clear coat to carbon composite parts.
Quality Control
We have a surface Table, Vernier Calipers, thickness Gauge. We develop one vendor for FARO scan and CMM for our higher precision Jobs.
New Product Development
We are researching on new product for Medical industries and Textile industries at this moment and expecting to have this product inmarket by 2024.